I cannot believe Caleb is SIX. It has been an amazing 6 years parenting this boy. I absolutely adore my boy. He is 100% boy and so full of life. He loves all things boy: Lego's, Star Wars, swords, guns, etc. In the last year or so, he has really blossomed into a big kid. Though he still loves to snuggle and sit on my lap, he is such a big boy. I love who he is becoming....such a neat young man.
Caleb makes my life easy. He is such a good kid. His heart is so tender, yet he is so tough! He is the best big brother: he truly adores his little sister and brother. He is a great "leader of the kids", as we call him.
Caleb loves his daddy more than anyone on the planet and covets every minute they spend together.
I am so thankful that Caleb is homeschooled and still gets to be a part of my daily life, because he brightens my days! He is so kind, often complimenting me. He also brings out the best in me: when I am not acting so nicely, he gently points it out....I sometimes call him my Holy Spirit...but I love that about him. His method is so kind, and he is always right when it comes to my ugly attitudes/actions.
Caleb loves Jesus, and he HATES the devil. His theology is very black and white, so it is so entertaining to hear him talk about God or the devil.
I am so proud of my awesome 6 year old. Though it is hard to see him growing up so fast (I mean, he is 1/3 of the way done with living at home--even though he assures me he will never get married and plans to live with me forever), I love who he is and who is becoming. He makes me so proud, and I am thankful to be his mama!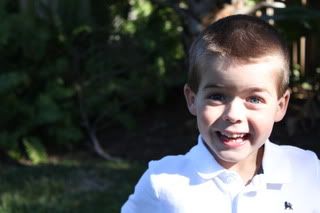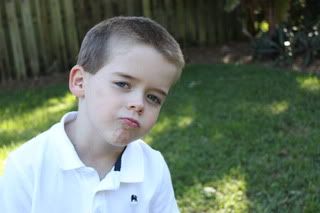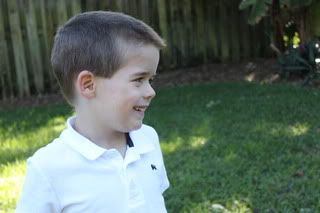 Caleb's stats:
Weight: 41.2 pounds (25th percentile)
Height: 44.5" (50%)