Caleb had his first game of t-ball this morning (on his birthday!). It was absolutely so cute watching all of the kids. They've only had one practice, so they did not quite know what to do...but that made it even funnier!
At home, when Brett plays baseball with the kids, to "tag" the person out, you have to hit them with the ball (which is soft). We were SO nervous that Caleb would throw a ball at someone, but he didn't! Hahaha!
My sweet boy playing his first organized team sport: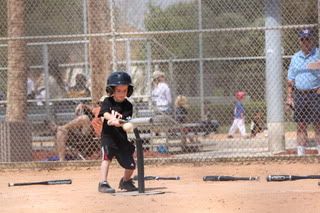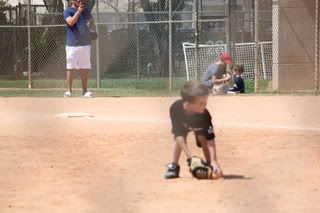 They wear hats, but this mom of the year forgot to look for it until it was time to leave....and we couldn't find it anywhere!! It was SO hot and sunny; I felt so bad!