Chloe LOVES her Beevers!
The most awesome Dad on the planet: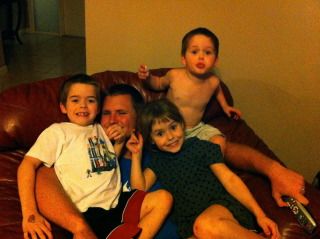 In this picture, he was pretending to toot. And each time he would "toot", he would buck up and send the kids flying into the air. They were having a BLAST! I was laughing....because who would ever think of that?? Haha!
Chloe and Luke wearing Brett's and my shoes!
All of the kids are SO sweet to Levi: