I don't talk much about our BFF's, the Shivers, on my blog.
They've been our close friends for over a decade, and they are family to us.
We spend a ton of time together, but it's always pretty ordinary moments...so I rarely get any pictures.
Photos bring back memories that are easy to forget, but our many, many hours spent with the Shivers will definitely be unforgettable!!
Caleb got a new video game for his birthday, and they all played it.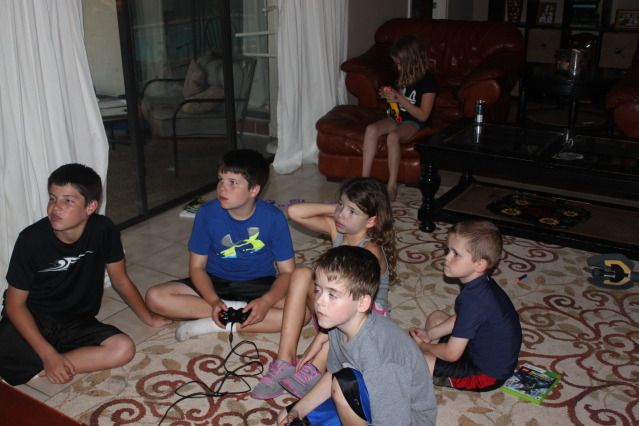 Sophia and Levi were born a day apart. They're best friends and SO cute.