This past weekend, some of my most favorite people in the world came to visit. Lovingly referred to as Megily (Meg + Emily), these sweet girls are students at Avila. They're great friends of mine and babysat my kids a lot....so to say my kids adore them is an understatement.
We had so much fun. Ate lots of desserts and did very girlie things! I laughed so hard the whole time they were here. Not only are they so fun to hang out with, they're also so helpful to me. My dishwasher was magically unloaded every morning. Emily cooked dinner every night. They helped a ton with my kids. I was truly sad to see them leave :(.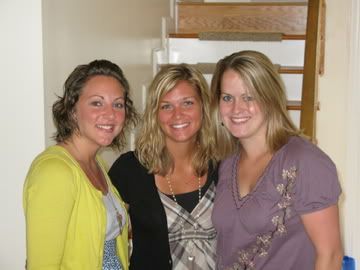 Jaxon's Ice Cream....home of the most delicious banana split..
I miss my sweet friends so much!! It was so wonderful to have them visit.