As I have mentioned about 100 times by now, the recovery from my surgery was rather difficult. It was way harder than I anticipated. I had to spend the first 2-3 days in bed most of the time. My sweet, Chloe, would lay with me and watch Dora.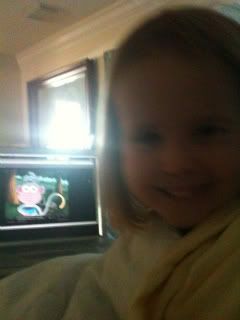 And my sister, Melissa, who is ever so thoughtful sent me some gifts of things to do while in bed. One was a question game for kids. She knows me well because I love those types of games. I was able to sit and play with them.
She also sent Flexeez, which have become an instant hit. Thanks, May!!