For Caleb's 5th birthday, we celebrated at our house with a few close friends. Caleb is really into pirates right now, so it was a fun theme! I am not typically one to go over the top for parties (partly because of our budget but partly because kids don't really care). For this one, I did a little more than usual, though, because Caleb's party is really important to him. He's been talking about it since his last one!
The funny part to me is that I planned a few activities for the kids, but all they really wanted to do is play! That was, of course, fine with me, but it did make me laugh. I could've done nothing, and they would have been happy!
The decor: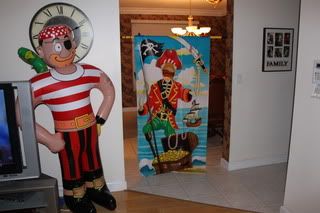 (Luke was TERRIFIED of that pirate. It's 6' tall, so that's very understandable)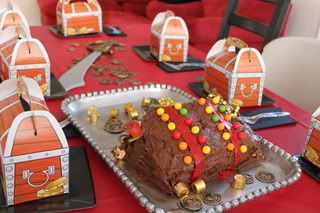 I am not very crafty, so this cake was a definite labor of love. It was fun making it, but it took me awhile!
Each child got to take their picture with this. I love things like this where you put your head through. I don't know why, but they always make me laugh!! We sent the pictures in the thank you notes!
Fighting like a pirate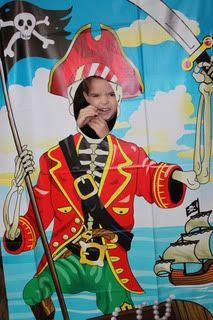 Upon arrival, the kids colored and decorated pirate ship cut outs. Once most all of the kids were here, we went on a scavenger hunt to find hidden treasure. Caleb got to hold the treasure map since he was the Captain of the adventure! At each stop, the kids found a prize. By the end, they were completely outfitted as pirates (a sword, eyepatch, headband, and telescope for each child).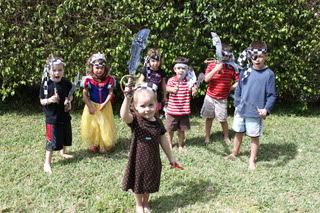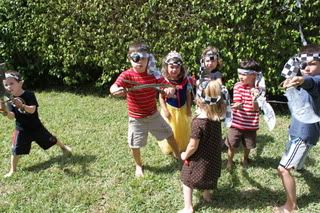 Enjoying cake
Opening presents (he loved everything he got!!)
Our family, after the party