Photo Booth has to be one of the greatest inventions of all time! It has given me many laughs through the years we've had it!
Having fun with my kids.....
Caleb happened to be wearing a skeleton shirt, and I thought this looked so fun!
Dancing to "Holy Ghost Party" by Cory Asbury (a very fun song!!)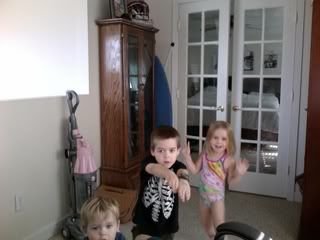 In case Jesus returned today as those people said he would (though, of course, we all knew that was totally false!), my kids were dancing for their King!! They love to dance!!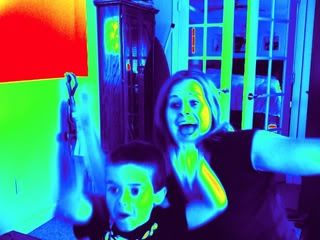 Brett thought this one was really funny!
Some of the pictures look weird because I have not figured out how to use it that well yet....the background does something weird!