I have never posted pictures of Chloe's room since we've moved to our new house. Right before I changed it completely, I took a few pictures....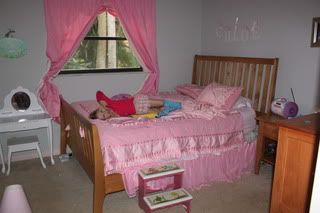 It was a princess theme, which I absolutely love! It is so fitting for my precious girl!!
Stay tuned for her new room....(it will be a few days!)
A fun snapshot while I was taking the pictures...