We celebrated Caleb's 6th birthday at Rising Stars Gymnastics. To our surprise, the coach in charge of the party is Caleb and Chloe's gymnastics teacher (at the City of Boca gymnastics, a different gym), so that was fun for them. The party was a lot of fun, and the kids all had a blast!! Caleb was well loved and celebrated!
One of my kids (who will not own up to it) stepped on the cake--in the plastic wrap--so it got messed up. And I forgot to tell them what color of icing to use, so it was quite an odd cake! It still tasted good, but it was just random!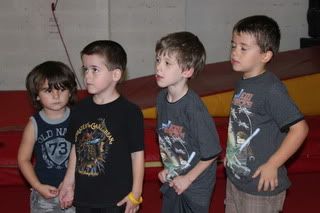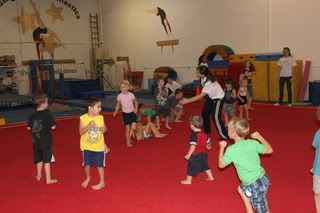 Yelling, "Happy Birthday, Caleb!!!!" He loved this part. Chloe said it hurt her ears because it was too loud!
CAKE!!!!!!!