My awesome, sweet first born, Caleb, is 6 today!! I plan to write a post honoring him soon, but for now....he is VERY excited about his new birthday present:
(Caleb and Chloe were up at about 7:45 to open his presents, but Luke was still asleep!)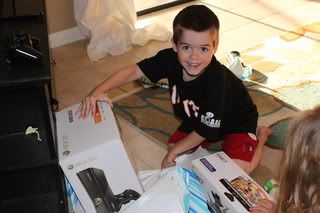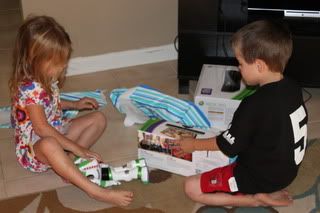 (In case you're looking to buy an X-Box Kinect, Target has an awesome sale going on right now!)
Caleb spent the morning playing it (Chloe was tired and cranky from being up early). The Kinect detects your body instead of a controller, so that is why we picked it....it is easier for the kids to use. I love how active they are while playing it, but it is so fun that no one notices how much of a work out it is. I definitely plan to use it to get in shape after Baby #4 is born!