Caleb and Chloe participated in gymnastics the last six weeks. Caleb enjoyed it and had a lot of fun. Chloe absolutely LOVES gymnastics...she does cartwheels, rolls, and handstands constantly throughout the day :). When she grows up, she wants to be a "gymnastics girl".
Both kids learned a lot, and their teacher was fantastic!!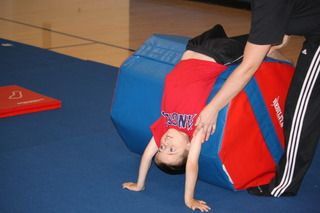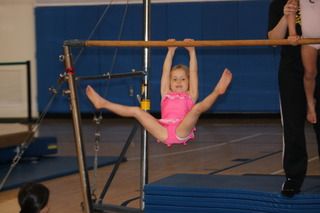 A few different people have commented on how Chloe is naturally talented at gymnastics, so I imagine she will continue to participate in it (though we are taking a break from all sports--once baseball is over-- until after this baby arrives)!