I don't plan to send out announcements this time around. With social media being so big, I decided to save some money and just post online. With each of my kids, I made this birth announcement onesie. Now that they're all here, I may do something fun with them. I thought about framing them, but I don't have much wall space to spare.
Anyway....let me introduce my amazing son.....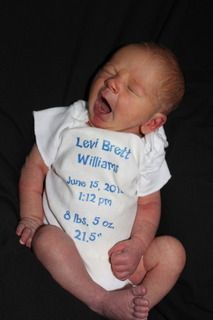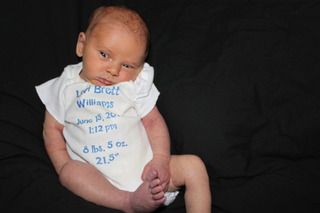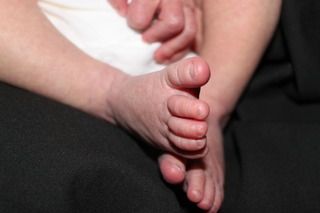 The benefit of posting online is that I don't have to pick just one! It is hard to get a "perfect" picture of a newborn since they're not the most cooperative little creatures :).