I cannot believe how fast this 5 months has flown by.
Levi is such a sweet baby. He smiles so much. He is content. He sleeps pretty well (naps well and wakes 2 time a night). My sweet boy is so awesome!! He loves his siblings, loves his pacifier, and generally is an easy baby!
I adore this sweet baby....
He likes to "fly":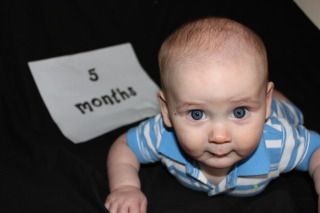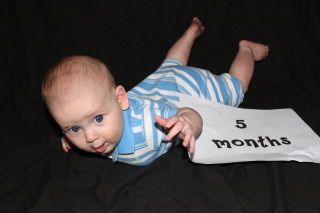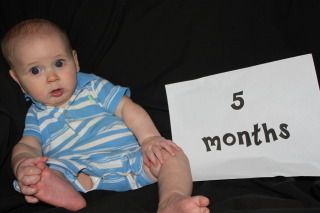 P.S. I couldn't believe I took all of these with a booger (near his eye...he had just woken up). Such is life :).