My always happy, super sweet baby is 7 months!! I am a few days late on pictures because we went to the Keys for the weekend.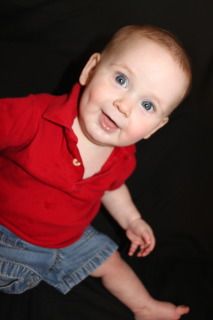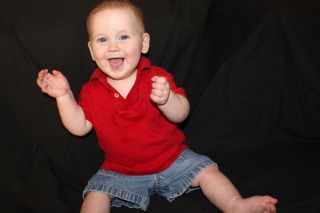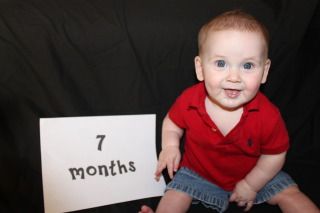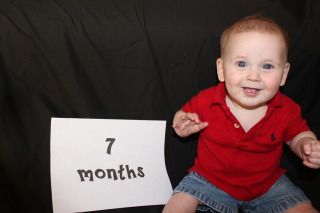 Chloe made this sign to match the ones I make: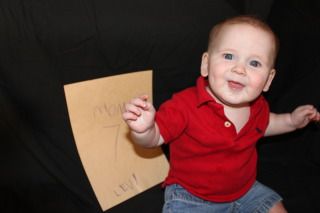 Levi is SO close to crawling: he rocks back and forth then kinda scoots forward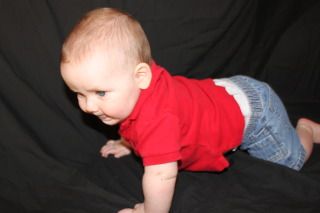 At 7 months, he still has no teeth (but has seemed to be teething for a week now). He does not sleep through the night (or even close) but he falls asleep easily after nursing in the night. He takes good naps in the day. I can't complain, though I do look forward to more sleep :).
Levi's overall demeanor is awesome. He is so content, generally happy, and loves to laugh. He adores his siblings, and they adore him. I love my boy so much!! I enjoy him and love to watch him grow and enjoy life.