Luke asks Brett every day to take him to Dunkin Donuts for breakfast (the two go every Saturday to DD, but Luke wants it everyday). So he started the day going with Daddy to DD.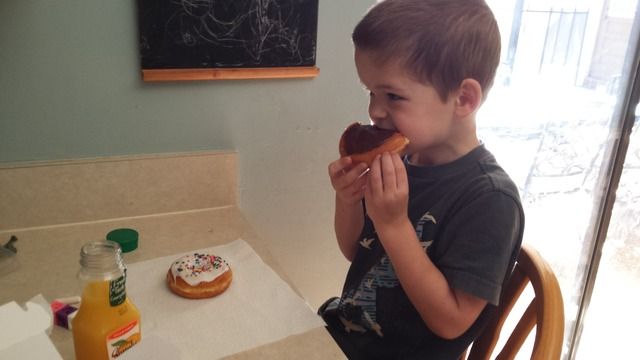 We took Luke out on a date, just him, and then to the toy store.
Rosa brought gifts! YAY!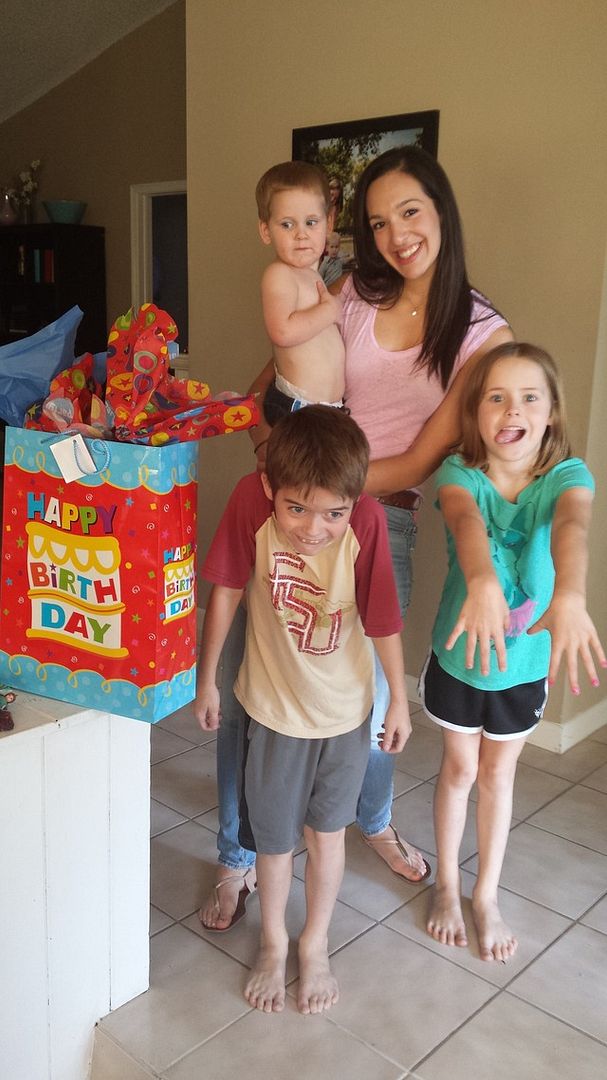 Chloe made Luke a cake!