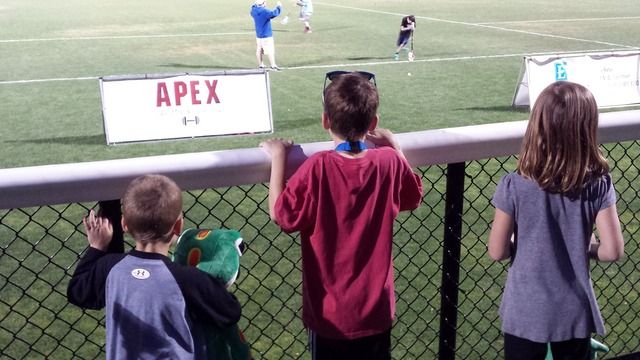 Three of our children looking at our banner on the field of the Lynn Lacrosse team Brett trains.
This is the fulfillment of so many dreams and prayers.
Our kids are just the best.
Our business is our dream come true.
It's amazing how one picture can capture so much.